Putting PCB design on track for manufacturing success

Game-changing graphical simulation software
Using Elsyca's game-changing graphical simulation software, you can not only find out how the layer thickness distribution over your PCB will look like, but it will also allow optimizing your PCB designs for manufacturing through intelligent and automated copper balancing. The image shows the original design on the left, and the optimized version (with copper balancing in black) on the right. In short: your design choices have an impact on all subsequent steps, this software helps you to upfront identify problems and do something about it NOW while you still can.
The art of predicting layer thickness
The intricate pattern of a printed circuit board has a major impact on the success or failure of achieving within-spec surface uniformity during the plating step in manufacturing.
It is however not easy to predict how your design will 'translate' in layer thickness, even for a simple example like the one below. One might spontaneously expect that the layer thickness distribution on the "A" side of the panel will be very symmetric, but it is not due to the L on the backside.
Adding some holes to this makes it even more complicated… and this is an extremely simple layout.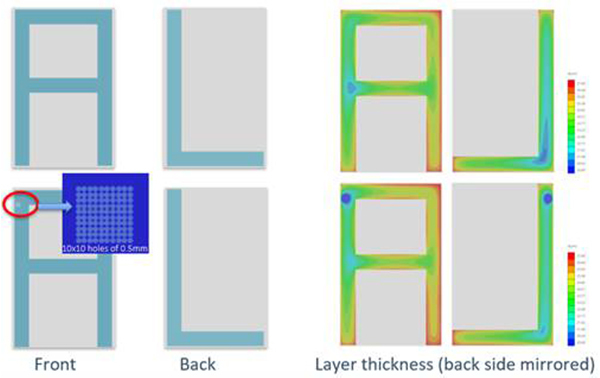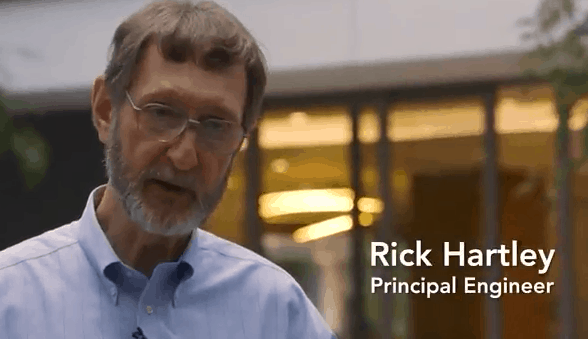 Copper balancing should be done, not only at the panel level in PCB FAB, but every PCB designer should be taught the many benefits of copper balancing and incorporate the concepts into their board designs.
Rick Hartley, Principal Engineer, RHartley Enterprises
(High Speed and EMI Design Consultant)