June 13, 2018
The aerospace sector seeks alternatives to Cd and Cr(VI) compounds while, at the same time, the surfaces to-be-plated are becoming increasingly complex. The result is that plating to specs is more challenging than ever before.

What you may not know yet, is that these challenges can be met by relying on a Computer Aided Engineering (computer modelling) approach.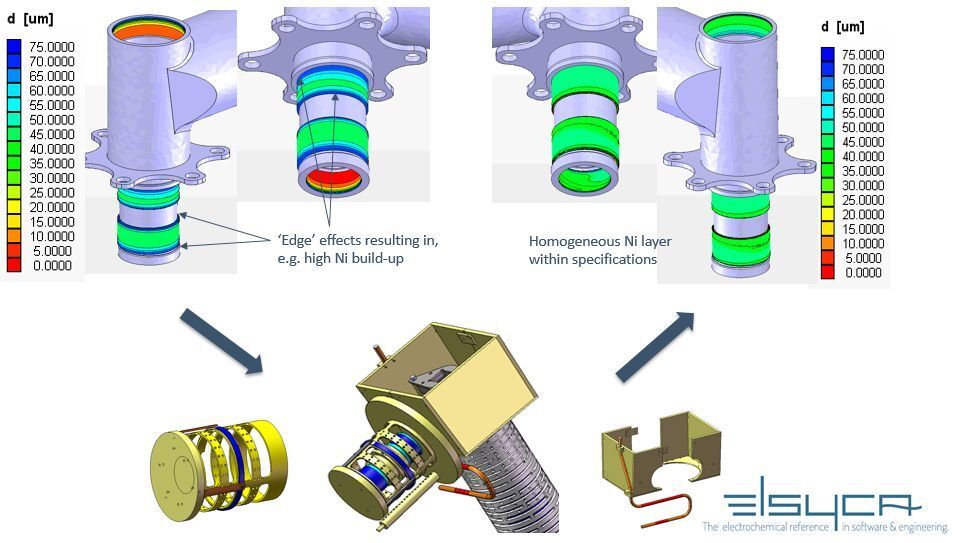 Elsyca's in-house developed simulation technology for electroplating processes takes into account your entire plating line infrastructure and enables you to optimize your plating process in just a few mouse clicks. Based on this approach a dedicated tooling system can be designed and verified in a couple of days rather than weeks!
Read more in our article titled "Reusability of Cd electroplating tooling for Zn-Ni deposition on a landing gear part", published in the March issue of the Surface Finishing Journal. You can download the article by clicking here or by sending a mail to info@elsyca.com