January 15, 2021
I am pleased to announce the appointment of Mr. Marc Boonen as Chief Commercial Officer, effective February 1, 2021.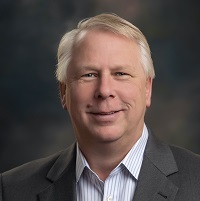 Marc is a great addition to the Elsyca team and we are very excited about the experience he brings in expanding and developing high performance sales organizations. His joining continues our momentum on international growth over the next years.
Marc will be responsible for the business expansion strategy and will assume the operational leadership of the global sales & marketing team. The addition of Marc to the Elsyca team is yet another and very exciting milestone in Elsyca's continued mission to provide breakthrough solutions that deliver real returns on investment.
Marc is a highly accomplished manager with over 30 years' experience in advanced technology solution companies supporting engineering, logistics, and production departments in automotive, aerospace, electronics, oil & gas, consumer goods, and many other industries. Marc holds a degree in Engineering (electro mechanics) and has completed multiple management and leadership programs.
Please join me in welcoming Marc to the industry and wishing him every success.
He may be reached at Marc.Boonen@elsyca.com.
Jean-Marc Dewilde,
Managing Director