The engineering innovation partner of choice
Elsyca's History
The origins of Elsyca® go back to the research done by Professor Johan Deconinck at the department of Electrical Engineering at the Vrije Universiteit Brussel (VUB). With the rise of computing power at the end of the 70s, Professor Deconinck initiated the first attempts to model the underlying physical laws that govern electrochemical phenomena.
In subsequent years, research efforts intensified with funding from the European Community (BRITE-EURAM projects in collaboration with Corus, Bekaert, Philips and Bosch) and through a strategic co-operation with the Von Karman Institute for Fluid Dynamics (VKI). This resulted in the development and validation of new sophisticated electrochemical models of mass and charge transfer.
Elsyca was founded in 1997 as a culmination of the research efforts that proved the industrial applicability of the electrochemical modeling. Elsyca was established as a spin-off from the VUB and the VKI and derives its name from 'electrochemical system calculations'; its purpose was to leverage the electrochemical knowledge through software simulation tools and engineering services.
In 2003, Elsyca decided to attract venture capital in order to accelerate its software development, sales and marketing strategy, and to safeguard the required investments in intellectual property rights.
In 2006, Elsyca established an engineering branch in Cluj, Romania. Another important milestone in the internationalization was achieved in 2008 when Elsyca Inc was established as subsidiary office near Atlanta, USA to cater to the growing number of clients in North America.
Mission
Today, Elsyca is active in the markets of
corrosion design & engineering,
cathodic protection & AC mitigation,
surface finishing, and
electrochemical manufacturing
within a variety of industries – such as oil & gas, automotive, aerospace & defense, electronics and medical.
The combination of the practical engineering knowledge, the in-house developed family of engineering simulation tools, and the continuous focus on R&D and innovation has established Elsyca as a trustworthy and appreciated partner for many clients across the globe.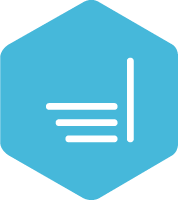 Our Team
The people behind the engineering innovation partner of choice.
Johan Deconinck founded Elsyca in 1997 and is chairman of the board of directors. Johan is currently professor at the Brussels University VUB and heads the "Computational Electrochemistry Group" of the department of Electrical Engineering. He manages numerous research projects in the field of electrochemical and electrical engineering, and has worked as an independent industrial consultant and judicial expert at the Trade Court in Brussels. In addition to his academic career, Johan has co-managed several privately held companies. In 2004, he was honoured as "Doctor Honoris Causa" at the Technical University of Cluj-Napoca, Romania.
Jean-Marc Dewilde is Managing Director of Elsyca. Jean-Marc joined Elsyca in 2007 as Vice-President Sales and was entrusted with the general management of the company in 2011. Jean-Marc obtained his MSc in mechanical engineering from Ghent University (UG) and holds a post-graduate in aerospace engineering from the University of Brussels (VUB). He worked as aerospace simulation engineer in ESTEC in The Netherlands, the technical heart of the European Space Agency. Between 1994 and 2007, Jean-Marc held various engineering and management positions at LMS International in Leuven, Belgium. In his last role at LMS, Jean-Marc headed the UK office as regional director.
Research
Elsyca is committed to continuous innovation and invests significantly in research and development.
Our ongoing collaboration with the VUB (Vrije Universiteit Brussel) helps us in expanding the body of knowledge on the fundamentals and science of electrochemical processes as well as continually improving the effectiveness of computer modeling as a design and analysis tool. The partnership with the VUB is evolved through numerous applied research projects.
In recent years, Elsyca has conducted R&D - both internal as well as funded - in several domains.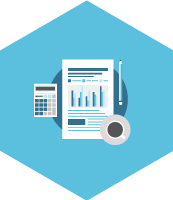 CP Design for the Opti-Ex™ semi-submersible oil rig

Production of highly-decorated chromium plated steering wheel bezel

CP management of multiple pipeline right-of-ways

Seaproof CP design for windfarm transformers

Pipeline CP shielding effect by bridge foundation structure

Corrosion strategy for new offshore windfarm monopile foundations

Electroplating rack design for variety of door handles

Electrocoating simulations for new vehicle programs

Plating simulation for production optimization and engineering design aid

Quality and production increase for copper electroplating of PCBs

Mastering acoustic leakage with the help of Elsyca LeakageMaster
Career Opportunities
Elsyca is a dynamic company seeking talented people to help us develop and market our computational modeling solutions. Our success depends on our continuing effort to hire the right people with the skills, experience and the desire to grow with the challenges and successes that Elsyca will offer them.
If you are interested in joining our staff, we invite you to send a motivation letter and your resume to info@elsyca.com.
Current job offers
Internships
Elsyca is continuously looking for talented and motivated students for a 3 to 6 months internship. Tasks include both project development and validation on Elsyca products.
If you are interested in an internship at Elsyca, please send your motivation letter to info@elsyca.com.