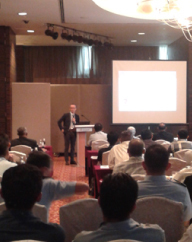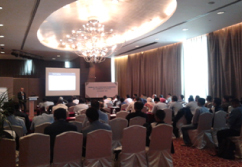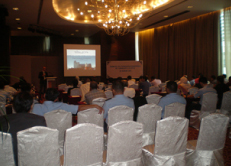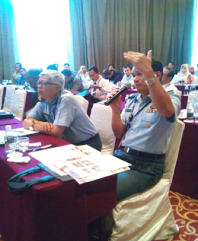 Processes was held on August 28th 2014 at the Impiana KLCC Hotel in Kuala Lumpur. The half day seminar was organized by Caidmark Sdn Bhd and Elsyca.
Caidmark Sdn Bhd has been appointed as an authorized representative of Elsyca and is the only reseller for Elsyca products in Malaysia and Indonesia. Elsyca is not just a solution provider but also an engineering innovation partner of choice that helps various industries to meet their future challenges with respect to corrosion mitigation and surface finishing.
We had received 75 participants registered for this seminar representing different sectors such as the military, air force, defense industry, aerospace, oil and gas, ports, power station and universities. It was an honor to have Robrecht Belis from Elsyca in Belgium as the main speaker.