January 11, 2018
Paulo Vieira is project manager at Elsyca. He started working at Elsyca in 2008. Paulo obtained a degree in industrial chemistry from Coimbra University, Portugal. After graduating, he worked for an electroplating company focusing mainly on automotive components, initially with responsibilities in production and later in product development.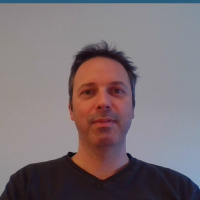 In 2008 he relocated to Belgium to join Elsyca as a project engineer. He got married in Belgium and now has 2 children, Rafael (5) and Leonor (3).
When Paulo first joined Elsyca, he focused on surface finishing, ranging from e-coating to electroplating projects. Over the last decade, this extended also to cathodic protection projects, particularly in the offshore industry. Paulo is also active in special projects, such as acoustic leakage project or meshing.